Baking News
Here, you find all current news of the wonderful world of baking...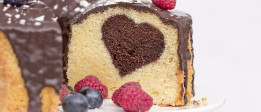 2/7/2018
Discover our 2018 novelties! You will find a broad range of creative, colourful, original and practical products and - a particular delight - our new "We love baking" series of baking moulds.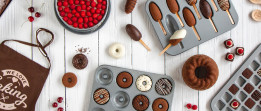 1/5/2018
Rediscover your love of baking with our new series "We love baking". The series offers durable high quality baking moulds for every occasion and every appetite.