Description
Downloads (2)
Recipes (2)
Here is where cake dreams become true! Our high-quality baking frames and cake rings are perfectly suited for baking and filling the most wonderful cream tortes. Put the baking frame on a baking sheet, fill it with dough and put it into the preheated oven. Then bring it into shape and let it cool down. Clean up the baking frame and wind it back over the cake base. Pour the prepared filling into the baking frame und smooth it down. Remove the frame after the filling cooled down and got set – and the torte is done! Also suitable for layered cakes. The layers stay where they are and the filling cannot run out. We have different sizes of baking frames in stock – even adjustable ones.
Our cake rings and baking frames are made of high-quality and stable high-grade steel. They are stainless, dishwasher-proof and fruit acid-resistant.
In folding box
Material

stainless steel

Size

24–46 x 20–38 cm / H 6 cm

Surface

glossy

VE

1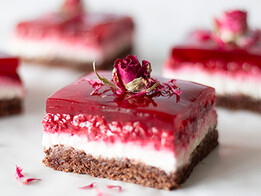 for one baking sheet full of cake enjoyment without baking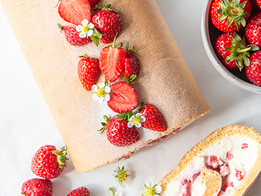 Sorry, not available in English!