Description
Information
Downloads (2)
Contributions (1)
Recipes (2)
In dough rising baskets, also called bannetons or fermentation baskets, the dough has time to ferment and lift while keeping its form, which gives perfect baking results.
Our dough rising baskets are made from natural materials and can thus vary in form and size. Clean with a dry brush after use, do not clean with water.
With recipe and instruction
Directions for use
Not suitable for baking.
Befor using dust it with flour.
To clean the basket, drily brush it. Do not clean it under running water.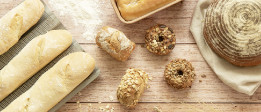 From wholemeal bread to baguettes: Homemade bread and bread rolls just taste best – and are guaranteed to succeed with bread pans made by STÄDTER!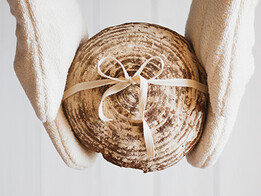 Menge für einen runden Gärkorb mit ca. 24 cm Durchmesser